Mindfulness in an online environment
By Anete Lapčenoka, Grade 5 Support teacher
In times like these when everything is changing at a rapid pace, ISR educators need to consider how we can support our students' wellbeing and mental health as well as ours 💛
I'm feeling grateful that these weeks of distance learning with Grade 5 students have been productive, engaging and very busy with their Exhibition research, although the workload has doubled and the amount of time spent in front of the screens is quite high. To maintain a good balance between all the activities Grade 5 students need to do, we have invited them to continue doing their mindfulness meditations at home. This is a bit different though than how we usually do it in the classroom, but it has been great so far 😊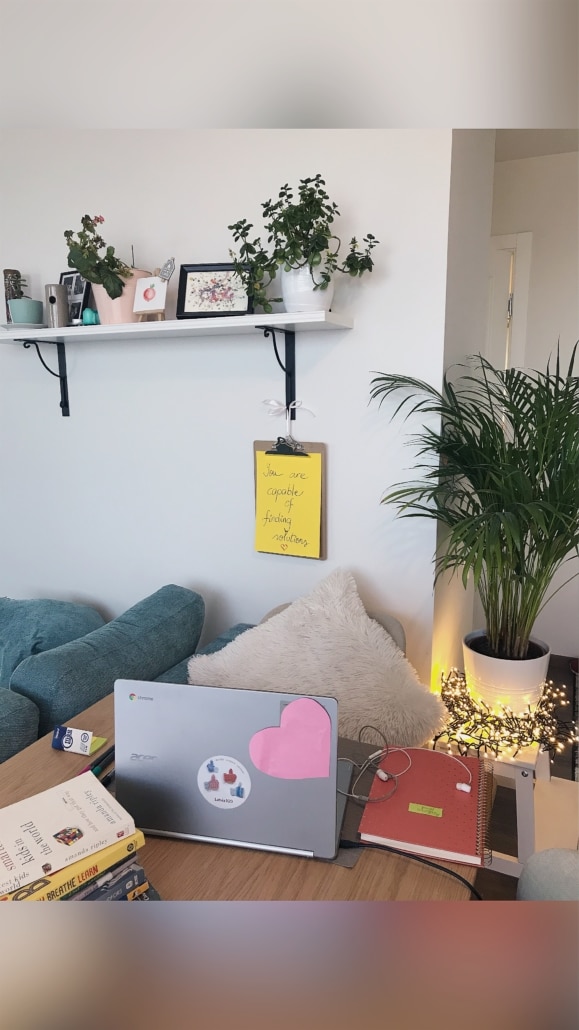 I believe that it is more crucial than ever to encourage our students to continue reflecting on their thoughts and feelings, therefore, now Grade 5 students are using the Smiling Mind app (https://www.smilingmind.com.au/) by themselves on their devices at home and can choose which mindfulness meditation they wish to do for the day. The idea is to find a comfortable place where they can focus and follow the guided visualization. Students also know that when they're practicing mindfulness, it's their time of deep relaxation checking in with themselves and how they feel. These meditations encompass a variety of topics, for instance, empathy, kindness, cultivating gratitude, recognizing and managing their emotions, goal setting, mindful communication to ourselves and others, growth mindset, etc.
The Smiling Mind app is used by nearly a third of Australian educators, it's free and 100% evidence-based.
We, ISR Grade 5 teachers, also create our mindfulness activities on 'Seesaw' program, which students can do by being away from the computer, for example, mindful reading, gratitude scavenger hunt, mindful walking, breathing exercises, etc. I'm always excited to listen to students' feedback. Their thoughts are unique, honest and truly wonderful!! I am amazed by their confidence, depths of their thoughts and kind awareness of what's happening in their bodies and minds.
By practicing mindfulness daily, students do practice resilience to stress, self-awareness, responsible decision making, being more responsive and less reactive and many more things 😇 💚
I agree that this is quite a challenging time for many families around the world, however, we can try to choose which thoughts we want to focus on and where we choose to put our energy into, therefore, mindfulness practices come in handy.
🌿Let's be kind to ourselves, our loved ones and everyone else!