Bus
ISR provides students with daily bus service to/from both campuses, within central Riga, including Marupe.
Busing is available to all students age 3+.
The bus costs are invoiced per semester. ISR families can choose to use:
Only morning service – 6,10 EUR per day

Only afternoon service – 6,10 EUR per day

Full service (morning + afternoon) – 12,20 EUR per day
An ISR Bus Attendant is present on the school buses.
We offer ISR families to use 2 separate routes:
Route # 1: city center → K118 campus

Route # 2: Mārupe → V9 & V3 campus
Please see the bus routes and the exact schedule and bus stop locations below.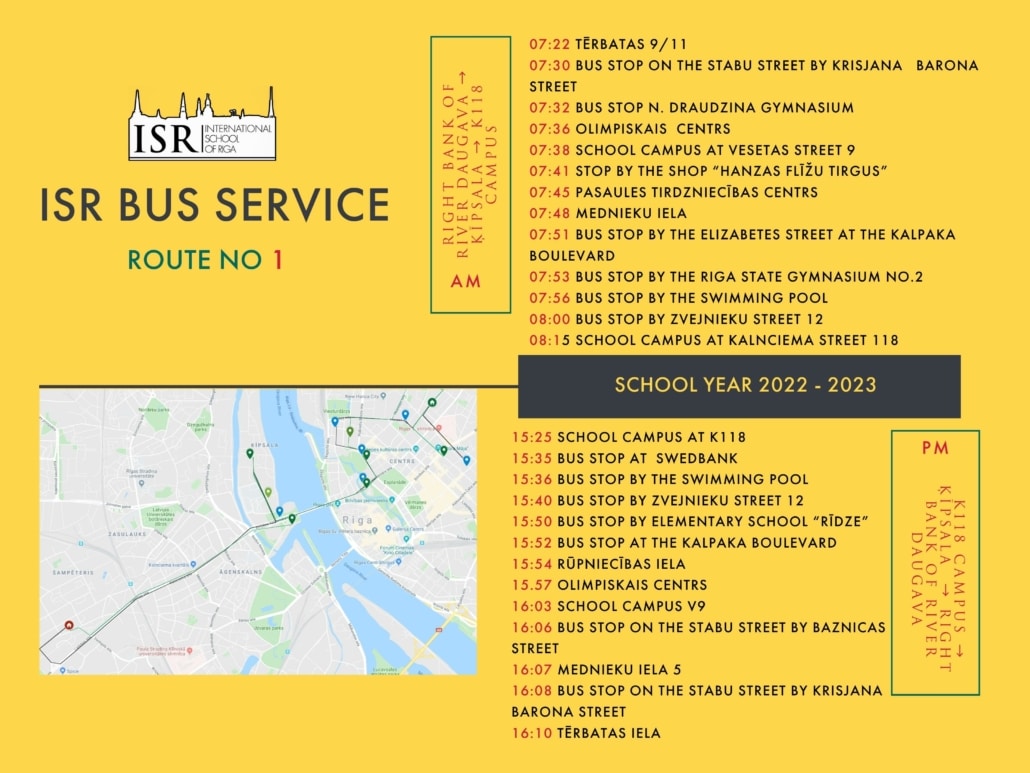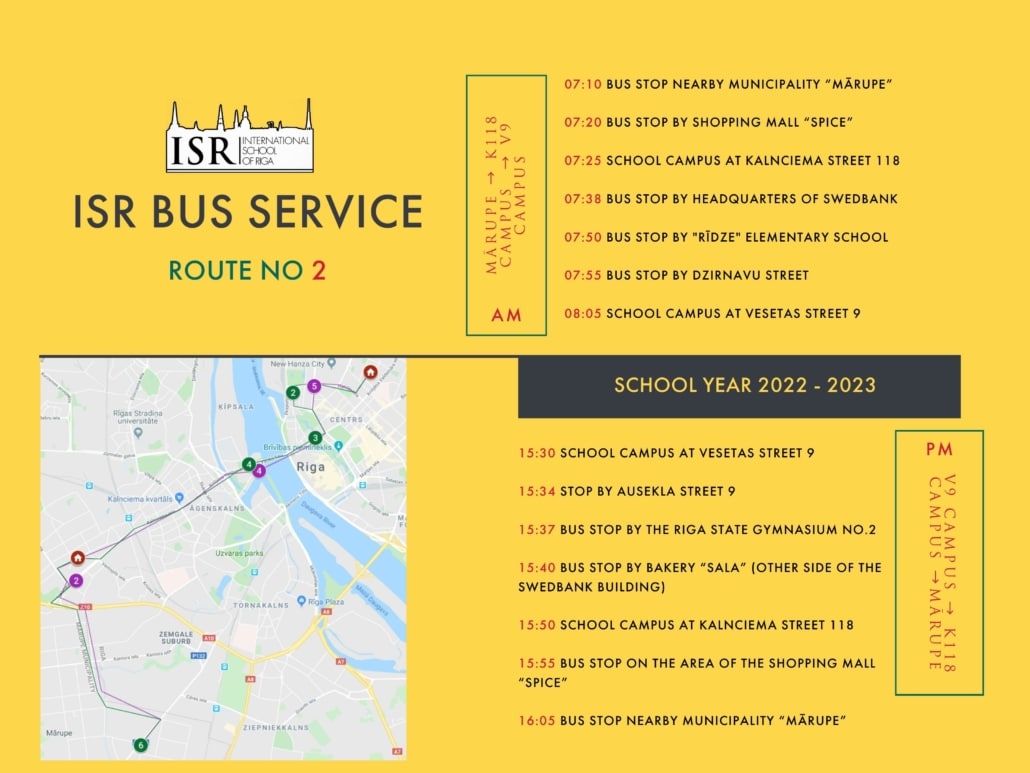 Bus Service Terms and Conditions can be found here! 
For more information or to sign up for ISR Bus Service please contact the School at info@isriga.lv or +371 6762 4622.