Celebrating our host country's traditions: the Latvian heart at ISR
By Liene Salmina, Admissions & Advancement Assistant.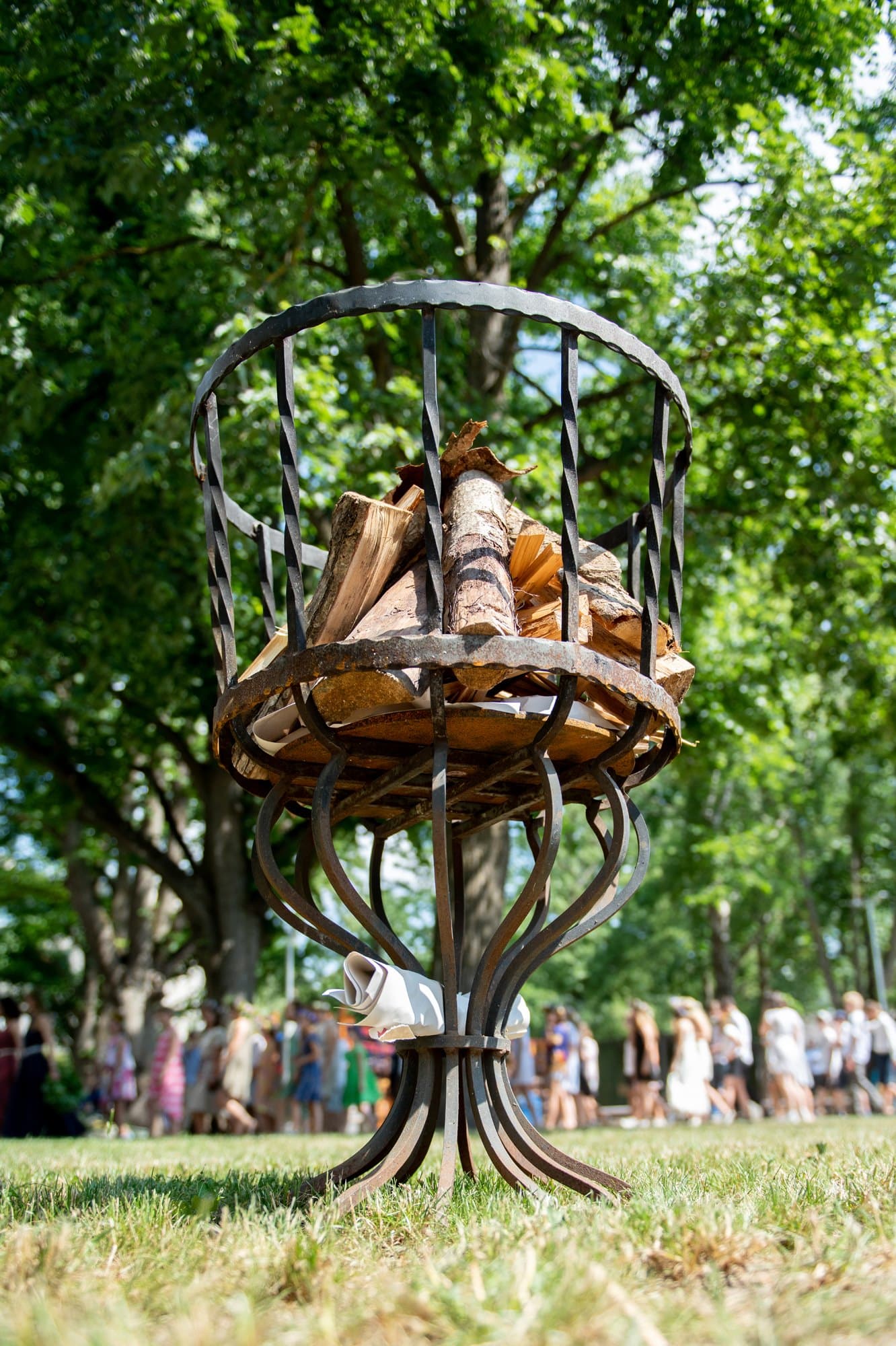 Since opening its doors in 1997, ISR has highlighted the Latvian Heart as one of its core values. ISR, once a playgroup led by a group of parents and enthusiastic Latvian educators, has since grown into a leading international school in the Baltics. But it has never stopped celebrating the traditions and values of Latvia.
When you visit the K118 campus for the first time, you are reminded right away that ISR is about the Latvian Heart. When the decision came to purchase its own premises,  it was only natural that ISR would choose such a historic building, designed by national architect Reinholds Georgs Smelings in 1913. The easy-to-recognize, red brick-built building that became the hallmark of the Smelings oeuvre is currently hosting 157 Early Years and Primary students.
Latvian culture is interwoven into the IB PYP units in grades 1-5 and the IMYC programme in grades 6-8. For example, students can learn about chemical reactions while baking Latvian traditional bacon rolls speķa pīrāgi. Latvian language is offered as a world language option from Grade 1 to Grade 10, and local students are offered the option to take the Latvian State exams at the end of Grade 9 (Elementary Education) and Grade 12 (Secondary Education). Mission and Service, and voluntary work in general is also integrated into the curriculum, and the school has been collaborating with local schools, orphanages and senior houses.
ISR also puts a strong emphasis on the celebration of local traditions such as the Winter and Summer solstices (Jāņi), and the Latvian Independence Day, which sees the participation of Latvian traditional music bands.
If you look into past editions of the Yearbook, the Latvian Heart has been described as "including exploration of Latvia and its traditions by celebrating traditional Latvian festivals and learning about the culture. Students' experience of discovering more about Latvian culture is enriched by taking additional language and culture classes" (ISR YB15/16).
Faculty representatives experience the Latvian Heart through school events, traditions and through fostering relationships with local teachers (sharing tips about cultural places and museums, materials and applications for language learning etc. with foreign colleagues). ISR local students and teachers are convinced celebrating Latvian traditions provides a possibility for foreign students and faculty to learn more about the country and culture that they currently live in. They take their experiences, sweet memories and positive emotions with them when it's time to leave Latvia. Moreover, learning local culture and history helps to enforce international-mindedness as well and is recommended by IB guidelines.
From a student perspective, the Latvian Heart is mainly about sharing the beauty and hospitality of Latvia with our foreign friends. We are fortunate to be educating open-minded students who accept each other's opinions and feelings regarding Latvia's and their own culture. Local students understand it is not only up to the school and the teachers to teach Latvian culture; they are happy to become ambassadors for Latvian culture. 
ISR students represent around 40 different nationalities who happen to be in Latvia for usually a short period of time. So, learning about the local culture and traditions is one of the bonds what unites them. As defined by the OECD, "student engagement" is used to refer to students' attitudes towards schooling and their participation in school activities. The Latvian Heart is one of the core values used daily at ISR to enhance student engagement.
In summary, a school is only as strong as its community and the investment it makes in bringing teachers, students, and families together around shared values. Latvian Heart, as a set of knowledge and traditions about local culture, country's history and main traditions, helps to unite a community and adapt to living in Latvia. Latvian Heart makes ISR different from other schools; it reinforces its mission statement and ensures an inclusive environment where everyone can feel a part of the best pieces of local culture and traditions.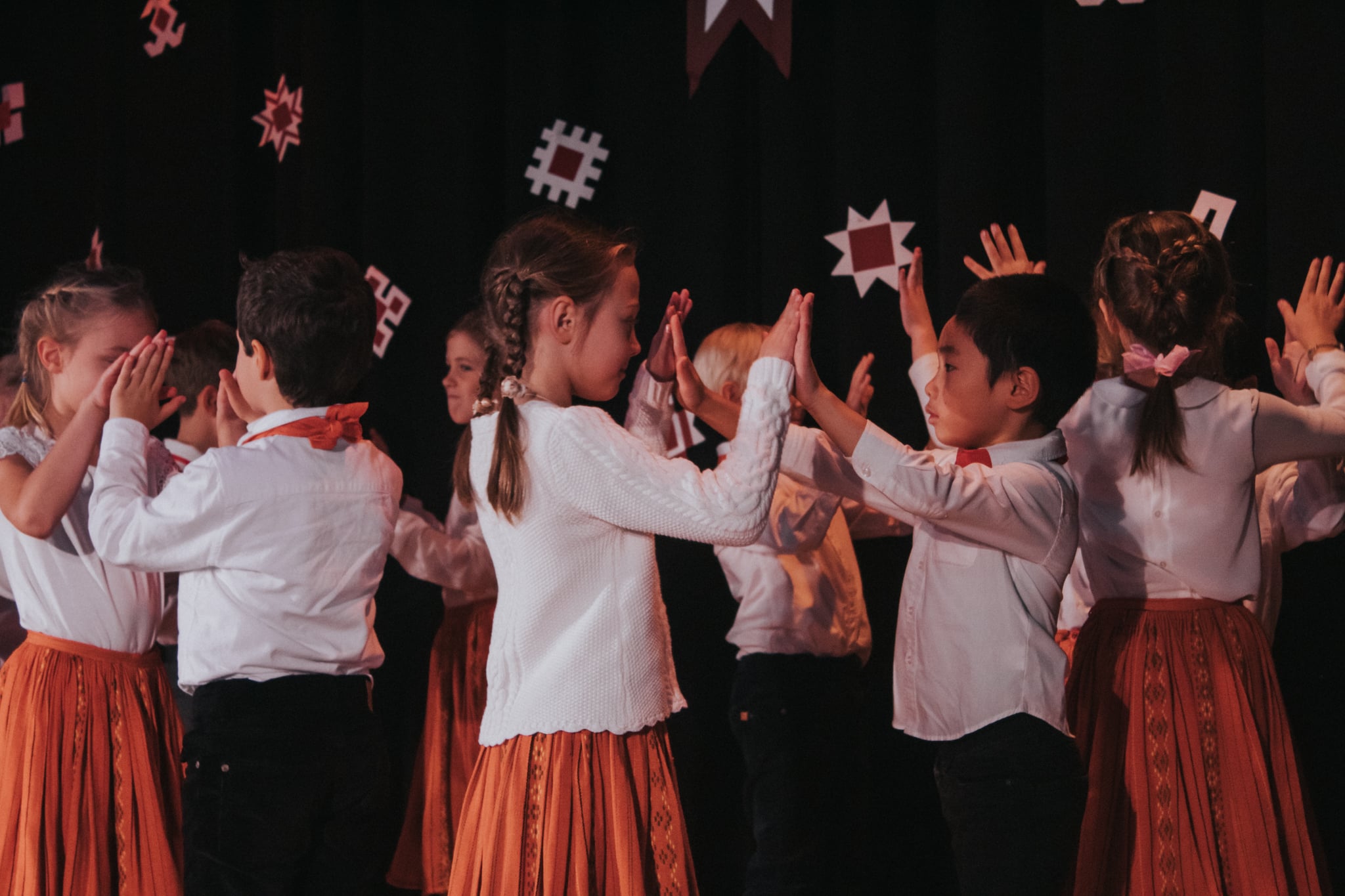 Independence Day celebrations 2018