By Alina K., Grade 11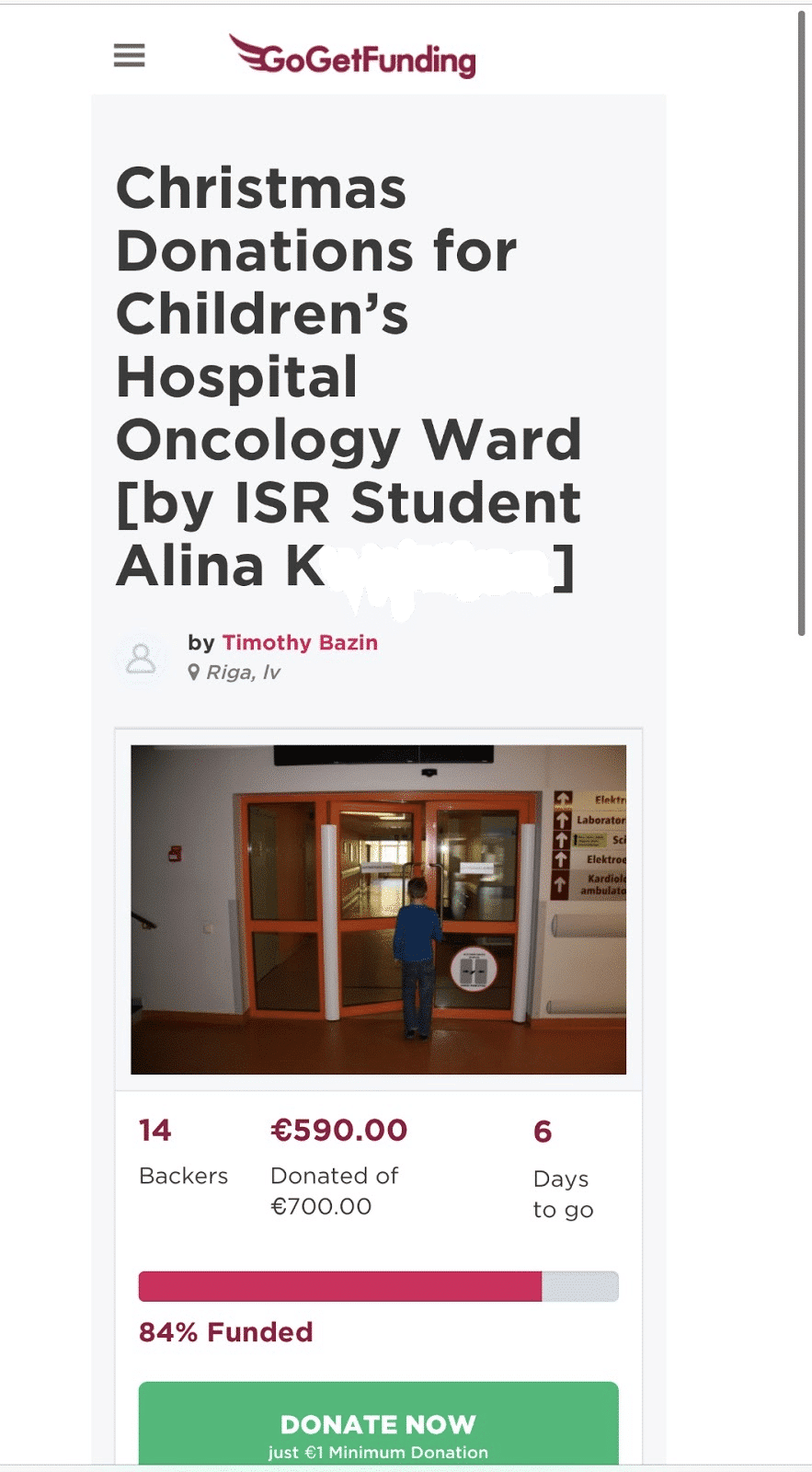 On December 8, 2020, my DP Economics teacher and Creativity, Activity, Service (CAS) Coordinator Timothy Bazin shared information about this British Chamber of Commerce charity for children with oncological illnesses. I am a person with a high sense of empathy. I always want to help those who, from my point of view, are less fortunate than me, and this time was no exception. I volunteered to lead the initiative.
The goal of this experience was to raise money to buy musical instruments for music therapy. Music therapy reduces anxiety, panic, helps to focus on what is happening right now, and not on what will happen next. At first, the goal seemed easy to achieve; I had no idea how much time and emotion it would take. My responsibilities included contacting the school administration and asking for their approval, reaching out to music teachers who could provide advice on the purchase of instruments, communicating with teachers and parents, and starting a fundraising website.
It was difficult to combine study and such a large project. This was the penultimate week of school, and I had a huge amount of school assignments, not counting extracurricular activities and other projects. I had to work on my self-management skills and plan my time wisely. With Mr. Bazin's support, I finished everything on time. The initiative exceeded the initial monetary goal and managed to buy eight musical instruments instead of just the planned two.
At first, it was just a CAS experience, but after a few days of working on it, it became so personal. When the first instruments were bought and shipped out – what an amazing feeling from the work we have done! I am so privileged to be able to listen to music every day while these kids fight for their lives and are forced to see music as a luxury. Due to the big hearts of our community's teachers and parents, we will have provided a fountain of happiness for these children; I simultaneously smile and cry when I reflect upon this experience. I am proud of myself and so grateful to my school community for their big hearts and willingness to help.
As for the CAS program, I think it is a great school program that encourages students to develop, find new paths and hobbies, and pushes people to try something new and challenge themselves. Also, my teachers provide so many opportunities where you can express yourself and earn CAS credit. 
I would like to thank the International School of Riga, the British Chamber of Commerce (@BritChamLV), Bērnu Klīniskā Universitātes Slimnīca, DzinCrafts (@DzinCrafts), and NartissLV (@NartissLV) for feeding my heart and supporting me throughout this process.
https://isriga.lv/wp-content/themes/isr/images/ISR-logo-new-b-2.svg
0
0
Cyrielle Bazin
https://isriga.lv/wp-content/themes/isr/images/ISR-logo-new-b-2.svg
Cyrielle Bazin
2021-01-08 09:15:00
2021-01-08 10:01:09
If you have a chance to make someone smile, take it!