Alumni‌ ‌Spotlight:‌ ‌Anna‌ ‌Holberga,‌ ‌Class‌ ‌of‌ ‌2018‌
By Cyrielle Bazin, Head of Advancement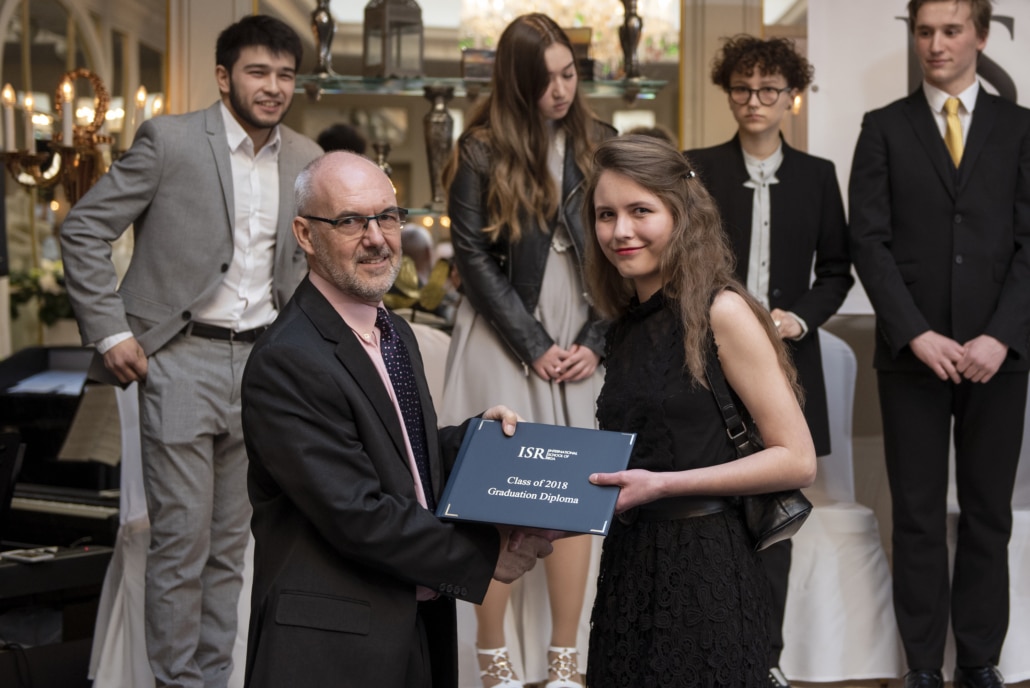 When ISR started its Alumni program back in 2018, there had only been two graduating classes. While many Alumni professionals would agree that founding an Alumni program so early in a school's history is a blessing, it can also be a challenge to prove its value in the long run, especially amongst young graduates. I met Anna in September 2018, she was the first ISR Alum I got to meet. Her deep connection to ISR was evident from the minute we met, and she has proved to be a reliable ally ever since.
Anna joined ISR in 2010 when she was in grade 5. She spent eight years on the Kipsala campus, eventually graduating in 2018. Since then, she's been keeping quite busy, pursuing a Bachelor's degree (English, IT and Programming teacher) at the University of Latvia, Faculty of Education, Psychology and Art. She is also working as an English teacher at the Riga Grammar School of Nordic Languages, and continuing her work as the head of the Academic direction in her faculty's Student government. And if she admits that balancing her studies, work at school and her faculty's Student government is not always a walk in the park, she wouldn't have it any other way!
By her own admission, Anna was always a very diligent student, but was very stressed in high school. She also admits that her years at ISR best equipped her with the tools to learn and study, to plan her time. The study strategies that she used in high school; I still use in university. She says: "Studying IMYC, IGCSE and Cambridge A Level gave a different perspective on education, as I currently work in a different system. I can implement the good teaching practices at ISR into my own work. I was even a guest lecturer at a Skola 2030 seminar to talk about my experience at ISR. Overall studying at ISR inspired me to be a teacher and to take advantage of the opportunities presented to me!"
Anna has very fond memories of her years at ISR, the fondest being when she helped organise the International days in 2017, which have always been one of her favourite ISR traditions. She keeps a close eye on what is going on at her former school, regularly commenting on ISR social media's channels, and was the guest speaker at the Alumni induction ceremony last year during Graduation 2019. She gave really good advice to the students, encouraging them to "not worry too much, because there are different roads to happiness and success. Even though most people at university are there right after graduating high school, there are also people with completely different life experiences. It is important that you find out what is right for you and what makes you happy!"
A few words from Anna to the ISR community? "I am grateful for the opportunities that ISR provided me with and I wish you all the best!". Thank you very much Anna for your time and commitment, we are all very proud of you.