Thank You, Dear Teachers, for All Your Dedication and Hard Work
Compiled by Liene Salmiņa
The end of the school year is the time when school not only celebrates Graduation but also, waves farewell to those who are leaving ISR this year. There are not enough kind words to express our gratitude to these teachers. Thank you for your understanding, amazing and creative ideas, patience, and care. You will be remembered for your dedication and the help you provided for every student, and the hard work you did with all your heart every day! We will cherish your supportive hugs in hard moments, relaxing smiles and talks in stressful situations, your strong words when a student or colleague felt weak and your intelligence. Your effort and dedication will remain in students' learning journeys and the whole community's memories. Last but not least, thank you for letting us know about your next destinations therefore we can wish you all the best! And in the end, you never know how the friendship will turn out and when you will get along again. The world is small, they say! Looking forward to meeting you again someday!

Tanya Wienand, Grade 4 Teacher and Jenna Heidel, Grade 1 Teacher:
We wanted to work in Europe after our time in China and Latvia happened to be the place we were offered jobs. We have lived in Latvia for six years and have tried to integrate into the community as much as possible. Latvia is a special place and it truly felt like home for most of our time here. Within ISR, we have tried to give back to the community by volunteering for various events and committees. Jenna has worked in a myriad positions, from EAL to middle school English to Grade 1 and 2. Tanya has spent equal time as a Grade 4 and 5 teacher. We will remember the children who have given us so much love and laughter over the years. We hold dear the fun memories made with friends and colleagues. We take with us the Latvian culture and history to teach others. As we prepare for our move to Curitiba, Brazil, we are exceptionally excited to gain experience in the Common Ground Collaborative, Readers and Writers Workshop, and how a sustainable city and school function. We feel extremely fortunate to have spent this time in Riga and are just as lucky to be going to another amazing city! We thank the children who have shared their lives and learning with us, the friends who have been loyal throughout our six years, and the community in general for its acceptance of us.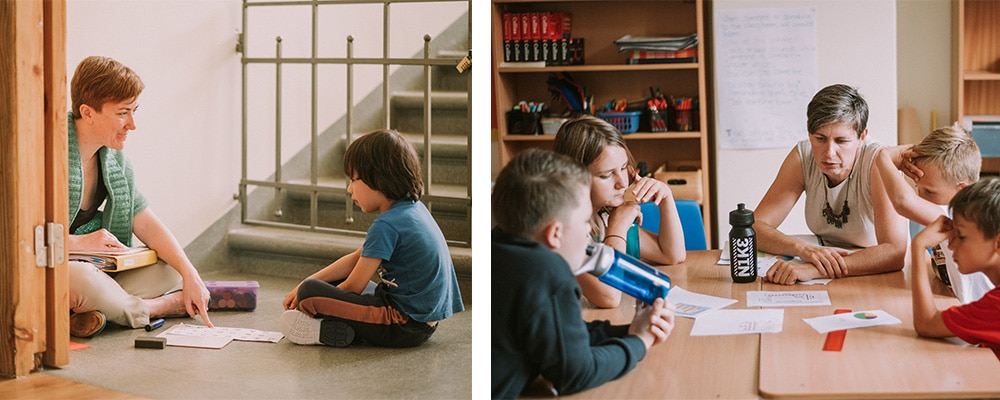 Thank you from Diana Legzdiņa, Librarian:
I loved to work with Jenna and Tanya because you can always count on them. I will never forget the time when they helped me to paint the Solar System planets for the lunchroom wall;))) I will miss them and their lovely smiles so much!
Thank you from Sanita Codare, Grade 4 Teacher Assistant:
Three years ago I joined the ISR community and was partnered up with Tanya. I can't imagine a better fit. We got along straight away and working with her was so easy and natural. Over the past three years, Tanya has taught me so much. Not just how to make a pin-hole camera out of a coffee can and how to play Splash, but also how to be a better teacher and a better person.
The way Tanya speaks with children, how she gets them all excited about their work, their learning, how she sees the best in every little human being that enters her classroom … it is inspiring.
I can't express how grateful I am for the opportunity to meet this amazing person, learn from her, and call her my friend. She is truly a remarkable teacher, as well as a caring and loving friend. Tanya, thank you so much for everything you have taught me! I wish you all the best in your new adventures! I will miss you!
Thank you from Valda Vītola, Primary Art Teacher:
I loved to work with Jenna because she is always so unbelievably kind, helpful, and full of creativity. From Jenna, I learned not to judge the book from its cover because she looks so calm and polite but actually is a crazy fun person with the greatest ideas.
I loved to work with Tanya because of her great sense of humor.
From Tanya, I learned her dedication to reaching desired goals and caring attitude towards her friends.

Benjamin Cottam, Secondary Geography, Grade 8A Homeroom Teacher:
I have been in Latvia for three years. It has been quite a journey and I have been with the school through all the ups and downs of the last three years. I leave at the end of this year and I have loved my time at ISR and I often say the thing I will miss most are the students, particularly the Grade 8 students who have been my homeroom over the last couple of years, most of whom I have also taught for the last three years. I have been involved in some great events in my time here. From helping to implement Model European Parliament here in Riga to taking high school students on our first overseas Model United Nations in Prague.
I have lots of positive memories. I have had the pleasure of running the Grade 6 field trip to Raiskums for the last couple of years and watching the students cook their own food and get lost as they navigate the forests with a compass. My first child was born here in 2018 and thus, we will definitely be coming back to show my daughter where she was born and where she spent the first couple of years of her life.
I am moving with my family to Slovakia in August. It was a hard decision to decide to leave but believe it is the best decision for our family.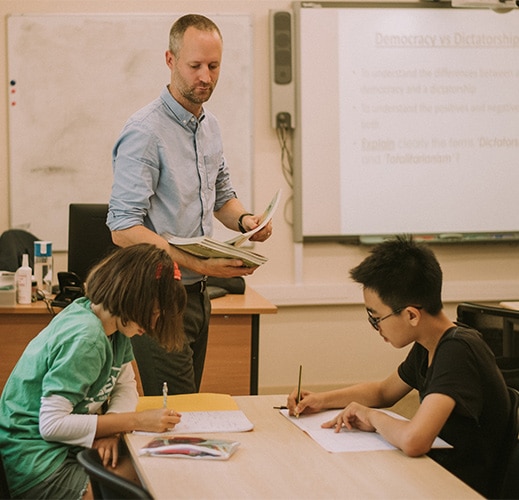 We have friends in Bratislava and my wife's sister is planning to move there so we are quite excited for our new adventure.
Thank you from Andrea Christen, English Teacher, Grade 8A Homeroom Teacher:
I love working with Ben because he is a great narrator for Mafia, and he is always willing to help a colleague.
From Ben I learned a lot of new words that aren't in the American lexicon, but, more importantly, I learned that one does not have to be loud to be heard.

Kathryn Harjula, Grade 5 Teacher & Literacy Coordinator:
I was working in Korea when one of my colleagues announced out of the blue that when I finish in Seoul, I *need* to go to Latvia- the little paradise in Northern Europe. Instead of Googling Latvia, I ignored her suggestion… until a stranger approached me at a workshop in Hong Kong and said the same thing! When this happened again at workshops in Tokyo and London, I decided that it was time to leave Asia after 11 years in the region and come here. This wonderful place has exceeded my expectations. I am in awe of the beautiful nature, the city's architecture, the ability to travel within the country with ease, and the kindness of people here. Having dogs has opened a lot of doors as well- strangers in the park stop to chat with us and offer to help in whatever situation we find ourselves in. Compared to other capital cities, Riga is very safe and very clean. I have found myself turning into a tourism advertisement for the country, sharing my experience with friends and strangers alike. Despite all of this, to me the true treasures of Latvia and ISR are the people that have become a small family to me. These are wonderful people who have laughed and cried with me, shared their hearts and shown me the way, and for that I will be forever grateful and forever connected. I am continuing my journey to Bulgaria, at the Anglo American School of Sofia. The next chapter is coming, but I will cherish this current one until the end.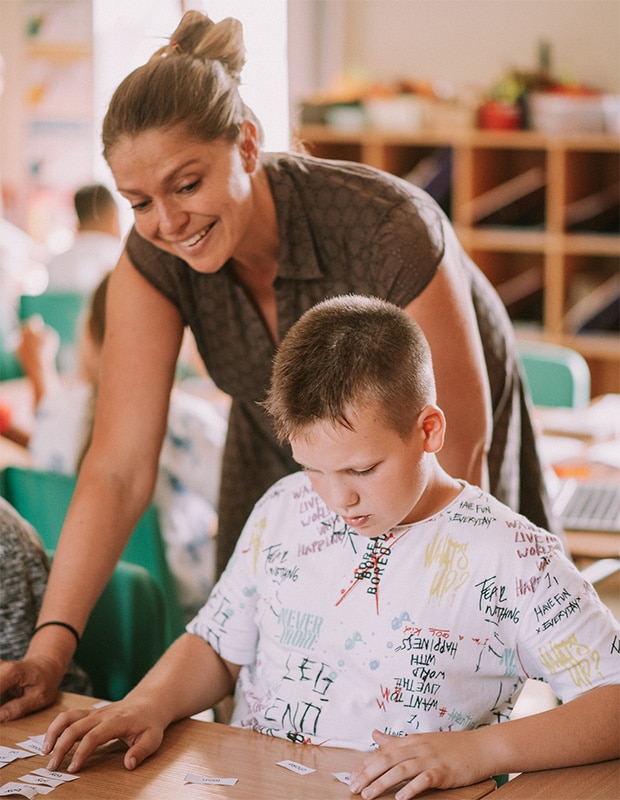 Thank you from Dace Ruņģe, Grade 2 Teacher:
I loved to work together with Kat because her wealth of knowledge and experience, positive perspective in work and life, and her overall uplifting and fun approach in anything she is involved in is refreshing, educative and empowering!
In the past three years I've grown as an educator through many meaningful and useful language and classroom strategies that I have learnt from Kat! Kat has a natural and genuine approach to share her knowledge, relevant experience and courage to help reinforce the importance of supporting and nurturing students and staff at ISR. A ray of sun!
Thank you from Valda Vītola, Primary Art Teacher:
I loved to work with Kat because of her neverending smile and positivity
From Kat I learned how much a positive attitude and lifestyle matters
Thank you from Anete Lapčenoka, Grade 5 Assistant Teacher:
I loved to work with Kat, because she is, indeed, a very organized person who plans ahead of time and she always has wonderful ideas. I loved how she is creating this positive and mindful environment in the classroom where everyone is welcome and everyone has a voice! Big hugs to you, Kat! You are simply an amazing colleague, person, and friend!
I learned from Kat that being who you are is an amazing thing! I also learned from her how important it is to support each other and how much this support can give to us! She taught me how kindness and mindfulness can change your everyday life, classroom environment, and well-being! I learned so much about how to organize lessons in a more engaging way.

Ruta Kanteruka, Primary Music Teacher:
It turns out the time for a new chapter in my life has come. I've spent 20 amazing years at ISR, and I am forever thankful for the teaching career I've had here. I started way back then in 2000 when this school was called a playgroup and I was a teaching assistant of EY class. I am grateful to the very 1st director of the ISR Mr Martins Zandbergs who gave a chance to the very young and inexperienced enthusiast to grow both professionally and individually.
I have developed my teaching skills and talents here, I have learned a lot myself and taught my students to love and appreciate music. I am thankful for this school and community for being my family and friends during all these years. It is both sad and exciting leaving ISR. I am excited for the challenges I have ahead, but I will miss you all as well. I am so proud of what we have built together, and I have enjoyed working with every one of you. Also, I hope to stay in touch with ISR developing common music/ singing projects in the future! Good luck to all of us and keep in touch! Always sincerely yours, Ms Ruta.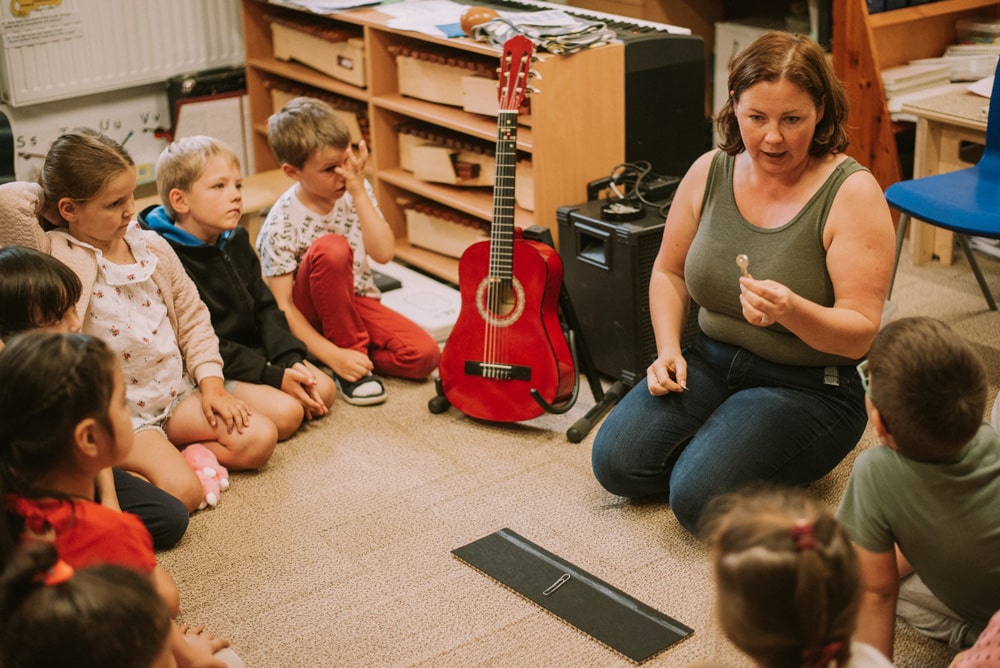 Thank you from Loransa Gīze,
Early Years Oak Teacher:
I loved to work with Ruta because she always has inspired people to love and explore music.
From Ruta I learned how to do musical activities with younger students in creative ways.
Thank you from Valda Vītola,
Primary Art Teacher:
I loved to work with Ruta because of her never-ending ideas and energy
From Ruta, I learned how to think outside the box.