Looking Back of Lessons Learnt at ISR – Matthew Cook, Math Intern Student
By Matthew Cook, Timothy Fuller Bazin and Christine Lipsey
Sharing the best practices and learning from each other is a never-ending story at ISR. For the first time, you can read about the student Intern at ISR's Secondary campus. It turns out not only do students improve their learning skills but teachers find certain excitement to host and work together with a new prospective colleague. Learn more from both students and teachers about internship time in ISR!
Matthew Cooke, Intern student:
I was born and raised in Montreal, Canada, and attended the business school at Concordia University in Montreal where I studied accounting. Upon graduating, I pursued a career with the Canadian Armed Forces as a Logistics Officer. This career has allowed me to visit all provinces of our very large country. In my spare time, I played hockey multiple times a week and taught introductory finance classes to adults. I arrived in Riga in August of 2018 as part of Canada's commitment to NATO's Operation REASSURANCE. I was impressed with the culture, the sights, and great food. When I first arrived, I walked around through the parks and streets of Riga enjoying the style of architecture. I found it easy to adapt to the pace and lifestyle in Riga as it shares similarities with Canadian culture. As someone who is always smiling, I did find this aspect of Latvian culture to be more difficult to adapt to. Some notable events from my time in Riga have been: Playing hockey with the HK Patrioti in the EHL and canoe camping down the Gauja river from Cēsis to Sigulda.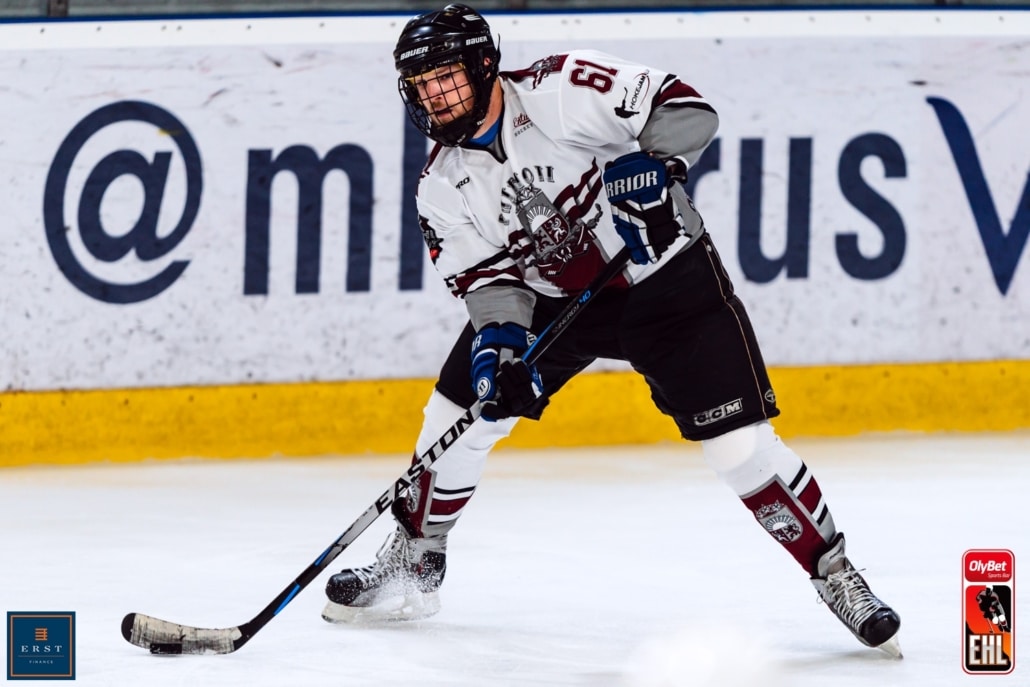 As a lifelong learner myself, I decided to pursue my teaching certification while working in Riga. I chose TEACH-Now as my certification course as they are an accredited provider of such training in the United States and known for their flexibility. Much like ISR's online teaching, TEACH-Now operates with weekly scheduled classes combined with self-paced assignments. A perfect combination for someone who works full-time. Through the numerous networking events I attended with my fiancée, who has been in the education industry for 10 years, I met many staff from ISR, who helped me secure the internship needed to complete this certification. The people I met at ISR really made me feel welcome from the start. Their interactions, politeness, sense of humour and cohesion allowed me to learn in a fun and safe environment. I was quickly integrated into both Mathematics and Economics where I met wonderful groups of students. I joined ISR to complete the in-class portion of my teacher's certification. I was really happy to be paired with two great mentors, Timothy and Christine. Both have introduced me to the many aspects of being a teacher, working with a multicultural student body, and understanding the different standards used by the school. I have been able to grow my teaching toolbox by seeing different types of lessons in economics and mathematics and by participating in the planning of future lessons. I appreciate the time and effort that my mentors have put in to coach me, challenge me, and provide very useful feedback. Having completed most of my practicum at this time, I feel well prepared for my next assignment.
The students at ISR were hungry to learn new concepts and asked great questions. So, in the future, I hope my next school will have equally great chemistry between the staff as it did at ISR and that their students are as hungry to learn.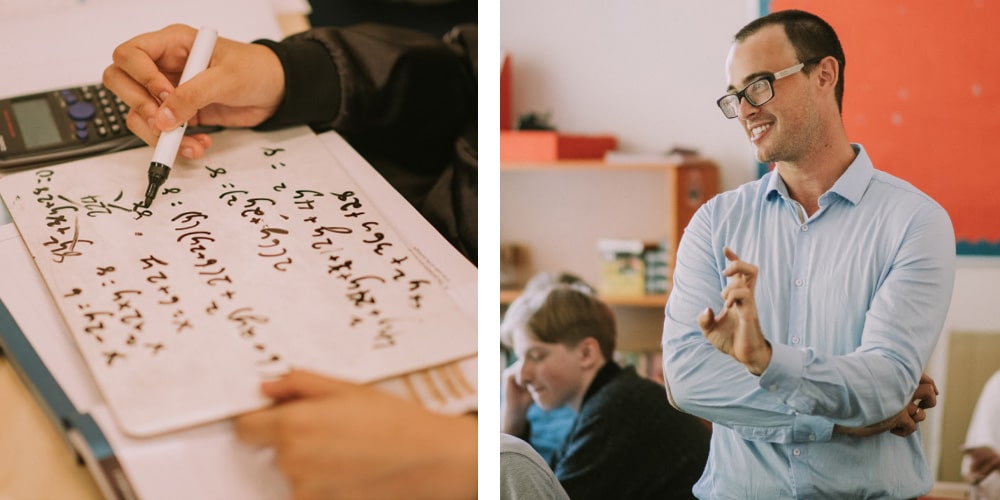 Timothy Fuller Bazin, Secondary Economics, CAS Coordinator & Grade 10A Homeroom Teacher:
I'm Mat's teacher mentor for TEACH-Now's Online Teacher Training Program. Mat's been great and having his support and insights have made my class a more vibrant place. With classes as large as economics and mathematics, having two teachers in the room helps support differentiation strategies. Mat brought in ideas like break out rooms, which have improved the level of student ownership over learning. This is my second experience as a Teacher Mentor, but it is my best experience.
Christine Lipsey, Secondary Mathematics:
I have enjoyed working with Matthew. I have learned some interesting techniques to use which Matthew has learned in his studies, as well as through his teaching of Economics. Our discussions have caused me to reflect on why I have chosen different approaches to develop our students' learning and the rationale for assessment choices. Bringing Matthew into the mathematics classroom, both in the school building and virtually has certainly enriched my teaching and our students' learning. Seeing Matthew's interest in bringing creativity into mathematics learning has encouraged students to develop their courage when working through mathematics problems; a goal that perfectly meets the ISR mission. Thanks, Matt for joining us!