People of ISR: Ms. Edīte Baušķeniece
By Liene Salmiņa, Admissions & Advancement assistant
A Latvian girl who dreamed of becoming a teacher and always liked to sing and play some guitar.
If you ask a Latvian person who Edīte Baušķeniece is, the first answer most probably will be – she is a member of the pop group, "Dāmu pops" -while we in ISR mostly know her as a beloved teacher in PreSchool. Edīte has been in the world of education for over 25 years and her artistic and creative personality still can be seen in her work. Oak students and parents are happy to listen to her playing the guitar and singing to Oak kids online! She always dreamed of becoming a teacher, and accomplished her dream – being a teacher of Latvian Language and Literature. While initially after her teacher studies her life took a different turn. Edīte is convinced that everything in her life has been for good because she believes that a teacher's personality is enriched through different experiences, which can be passed on to students afterwards. She has been lucky to work with different age groups in school. Edīte remembers how excited she was about discussions with teenagers during Literature lessons, while currently she admires and is inspired by the true and joyful attitude among preschoolers she works with. Daily collaboration  lead to lifelong learning and the process of development happens for both students and teachers at the same time.
Apart from her students, who Edīte characterises as a "mind blowing" experience, she finds inspiration in walks in nature with her friends and meditation. Edīte admits: No one receives so much love as we, preschool teachers, do. Working with little ones is rewarding, they are always honest and full with love ready to share. As an adult, you are willing to provide them the support needed for their development.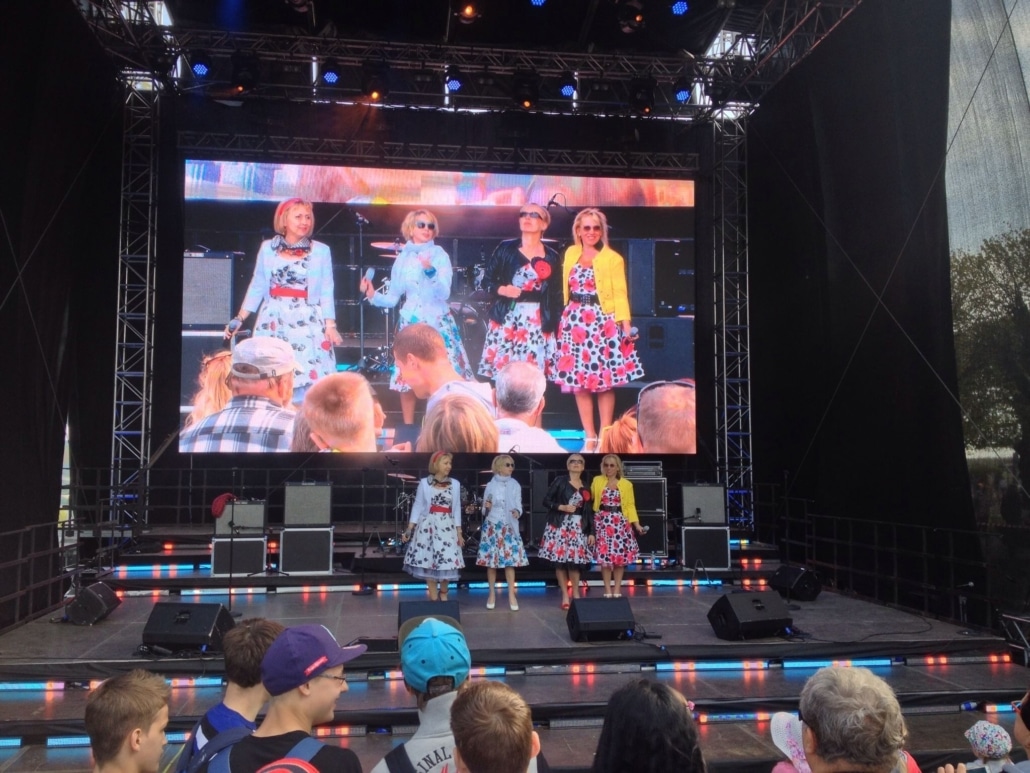 Looking back at her experience and professional growth over the years, she admits that earlier she found it exciting to have discussions about literature, while today she is amazed with her students in preschool. ISR is the first school where Edīte worked as a preschool teacher; enjoyment of the constantly changing process, consistent development and collaboration with students is what fulfills her now.
The biggest challenge in the teacher's work, Edite points out, is the permanent awareness and need to make decisions quickly  to solve a problem, or how to help a child. In preschool, there is no time to postpone a decision about best strategies, or send it to the agenda for discussion in a meeting later. Activities have to be made on the spot similarly like to surgery – the doctor can't postpone the decisions.
Edīte is an artistic and creative personality and it reflects in her life experience as well. She has always loved singing and even plays the guitar, has written some poetry and essays; and at some point even created songs together with her peers. Some of the brightest projects are still live on Youtube: including the first girl pop music band in the Latvia in the 90's: "Puķes viskrāšņākās" , or  Ilzīte Milzīte.