Celebrating ISR Secondary students performance
By Karena Christen, Grade 6 Student
Recently, just before ISR Ski holiday in the middle of February, we completed our musical Annie Jr. After about six months of blocking, singing, choreographing, and overall acting, we finally brought two evening shows and one matinee to the stage. But to me, it wasn't just about the final product. Creating the musical was about our journey.
From the first day we gathered, to look over the synopsis all the way to our last warmups before we performed, being a member of Annie was a hilarious, engaging, but also very challenging experience. While I loved our final product, those months of practicing were even more important to me.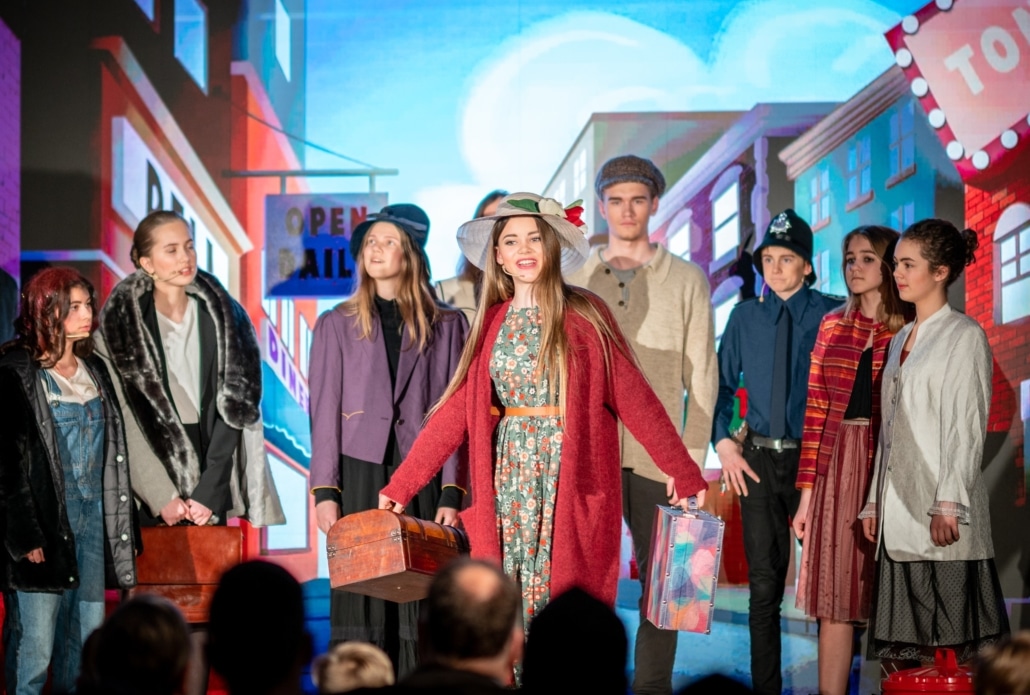 This year was my first year at ISR. I started off new and relatively alone. But thanks to the friends I made during the musical, I feel like an important part of the school. There's a sort of bond between the cast members, that I am happily a part of. Most of us know all the songs, we remember all the important lines, and all those times people messed on important parts (like when Sherlock came to his first performance and ran off the stage and beneath the table). I always think fondly of those lines taped on the floor of the canteen, remembering long Sundays spent laying on that floor, doing the same things over and over. Oh, how odd it felt to go to K118 and have a proper stage. I remember hiding out before and after practices, hoping that Mr. Paterson wouldn't find me and make me move tables. Sadly, he often did. There's a sort of bond between us now, one that I know as very important to my adjusting to this wonderful school.
On the day of our first performance, the dressing and makeup room was a flurry of life, sound, fabric, and clouds of powder.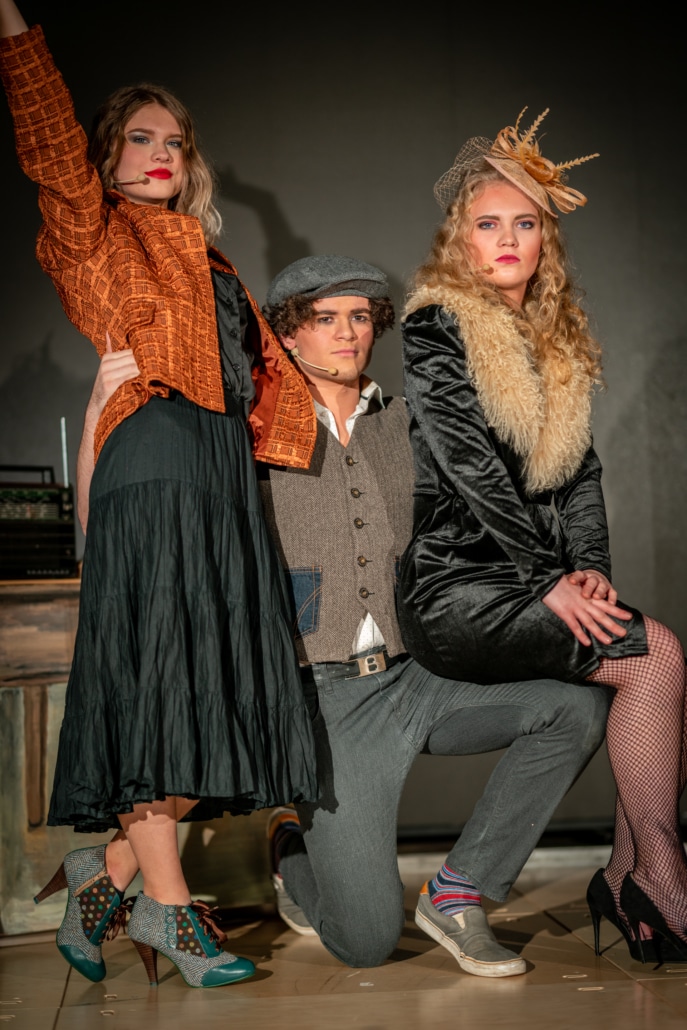 There was constant rushing back and forth between the stage and the dressing room to see if our foundation was dark enough, and shouts of "I need more dirt!" or "My eyes need to be darker!" were constantly heard as people rushed about, looking for lost parts of their costumes. When we got on that stage, it felt like it was the first time we had ever done the musical. Luckily, we remembered all our cues, lines, and blocking. But by the end of our first night, along with being tired and happy, I was very sad. Now that I had actually done it, performing felt no less glorious than I had hoped. But the thought that it was almost over finally felt real, and I was not at all relieved. On closing night, as we all came forward to sing "Tomorrow" one last time, I wanted to cry. Never again would I be allowed to sing the lyrics "Hard-Knock Life" without getting odd looks or being shushed. Despite my pride at having (hopefully) sung my line in "You're Never Fully Dressed" pretty well, or having most likely used the right facial expressions for when I sang "Lucky duck she got away", I knew I was going to miss hanging out with my fellow cast members. In my opinion, there's something magical about the way working together on something can bring people together.