5 Secondary students get published in a book called "Mans bērnības stāsts" (My Childhood)
By Una Auziņa, Secondary Latvian teacher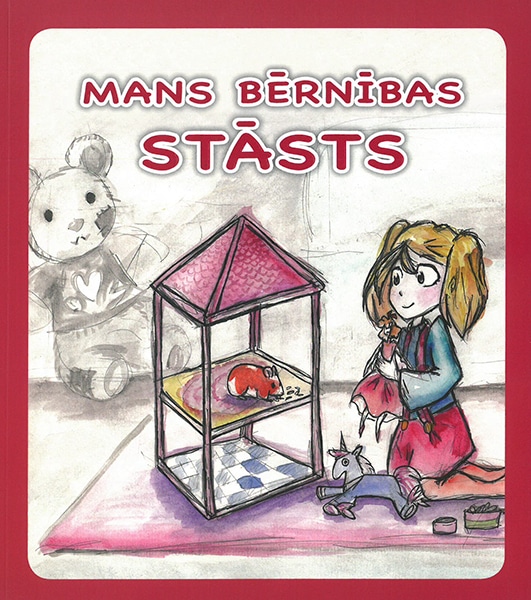 Last academic year ISR's Latvian students were presented with a phenomenal opportunity to demonstrate their writing skills. This amazing competition was organised by the Latvian Language Agency. The theme of the story competition was My Childhood. Entries had to consist of a story about their childhood and had to be connected to Latvia in some manner whether it was through Latvian values, traditions, beliefs or its history. This competition was open to all Latvian children of all ages from around the world. There were three age groups into which the stories fell, primary, middle and high school. Our school competed in the middle and high school groups. 
The Latvian Language Agency received an extraordinary number of entries, numbering nearly one thousand. 
Through their curriculum work in class, Ms. Una Auzina, Secondary Latvian teacher, had students write their stories in anticipation of their submission. In the end, ISR submitted a total of 5 stories into the competition. There was a specialised jury who consisted of Latvian writer – Valdis Rūmnieks, head of the Children's Literature Center of the National Library of Latvia – S. Tretyakov, UNESCO LNK secretary general – B.Moļņika and Latvian Language Agency project manager V. Līcīte- Meldere who read all of the entries to decide the winners. 
Of the 5 ISR entrants, we can proudly say we have 5 published authors in our midst! These books are available to purchase through the Latvian Language Agency at Lāčplēša street 35-5 
We are immensely proud of the following students: Daris Bērziņš (Grade 9), Marija Starovoita (Grade 10), Emils Auziņš (Grade 11), Marija Bakushina (Grade 12). The fifth student no longer attends ISR, however we are no less proud of Francis Rolstein (Grade 8).
We cannot celebrate enough our students and the teacher who inspired them to write with such creativity and originality.
Congratulations again to you all!!